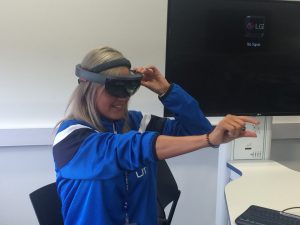 The network's annual Digital Spring event returns in March 2018, with a planned series of professional development events to inspire and engage practitioners in Further and Higher Education.
This year all of the events will be scheduled as live events, broadcast through webinars and other formats. At the moment the final programme is still under construction, but we anticipate it will include something for everybody including:
Using Google Hangouts in Teaching at Doncaster College: Awareness of some of the different uses that have been employed at Doncaster College.
Basic knowledge of how to create and record a Google Hangout
e-Learning don't byte: East Riding College: Small short successive sessions on some of the e-learning tools East Riding College uses to engage learners in their studies.
'Making learning interactive': How to use technologies to get your students to engage more actively in and out of class (Hull College)
Using Augmented reality in sport (RNN College): Delegates will know how the Sports team have used augmented reality to make sessions more interactive, engaging and relevant for learners.
These are just a few of the many taster events and seminars we plan to run during 'Digital Spring, 2018'. Watch this space for further news