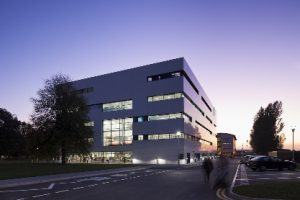 GIFHE is a large and thriving FE College, it is the largest component of The TEC Partnership and serves over 15000 students from areas of widespread social and economic disadvantage. 70% of students are from widening participation postcodes, 30% of students have a learning disability or difficulty and many have very low prior attainment. The majority of HE students are non-traditional entrants and the College offers provision from Early Years through to Master's provision.
The Department of Innovation, or 'Innovate' sits within the Quality department as a separate team of educational and technological specialists. The team work across the whole college group (Grimsby, Skegness, Doncaster & Scarborough) training, supporting and developing staff skills to meet the strategic aims of the college group and the wider technology enhanced teaching agenda.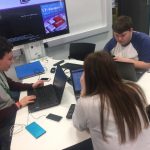 The 'Innovation and Quality Hub' was set up in 2016 as a specifically designed staff development and innovation area. The Hub is comprised of three specially equipped spaces – the Learning Lab, the Learning Lecture Space and the Learning Lounge. Each of these spaces has been equipped with a range of connected technologies and devices including iPads, laptops, Surface Pros, Desktop PCs, large screen TVs, Hololens, VR equipment and a Surface Hub or Smart Screen.
The 'Level Up' initiative is specifically designed to allow staff to innovate with technology in their own role, while adopting new skills and practices. Staff choose a technical skill they want to 'Level Up' using an Agile driven time-boxed one-to-one or one-to-few training plan. The staff then learn and deploy immediately to gain maximum iterative benefit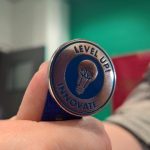 to their working practice. Successful adoption of a new technology is celebrated on the college social network Yammer with a selfie of the newly trained staff member showing off their new silver 'Level Up' badge. They must also further nominate two colleagues to begin their own Level up journey.
Th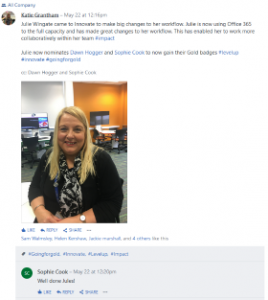 is AOC Beacon nominated Level Up 'cascading' method of staff development has allowed the Innovate team to train over 50% of the entire college staff with a new technology – in just 6 months! It is so successful that the team have further introduced Level Up Gold and Level Up Honours, to allow staff to not only join in the process but to allow progression of their development onto more difficult technologies and innovation methodologies.
Both the Innovation and Quality Hub and 'Level Up' were identified as outstanding in the 2017 Ofsted report following their inspection of the college group.
Their report states:
"The dynamic and innovative approach to staff development provides exceptional support for teachers to improve their practice. Teachers speak confidently about the value of the staff development they receive. Quality arrangements to improve teaching, learning and assessment are supportive and thorough, and lead to timely interventions and sustained improvements. Staff are encouraged to experiment and to take risks in developing innovative approaches to their teaching practice, resulting in creative and confident teaching that has a very positive impact on the progress that learners make.
Level Up Successes
Adapting To The Pandemic
As the coronavirus pandemic began to spread and the lockdown came into effect, The Grimsby Institute of Further and Higher Education had to adapt and adapt quickly.

Hardware was distributed to students and staff to allow teaching and learning from home, support channels were created and Microsoft Teams was adopted by staff. A culture of perseverance and comradery grew stronger as everyone supported each other and kept moving.

A digital staff wellbeing space offered somewhere to unwind, motivational Mondays became a reoccurring staple and Staff continued to provide award winning support to students (all be it remotely).

Lambing Live ran by the Animal Care team allowed the learners to get real life experience while locked down at home and digital exhibitions were ran to replace physical ones.
It could not do this without the 'digital dynamite' of the Innovate Team. They have transformed the performance of hundreds of staff across a huge geographical area which in turn has transformed the lives of young people and adults returning to education. Not only has this team transformed our performance it has also delivered significant monetary savings in a time of real austerity for the public sector. They are unparalleled in their transformational impact and here to support you on your digital journey.

Meet The Innovate Team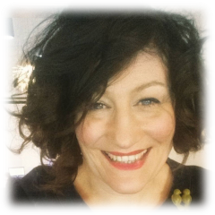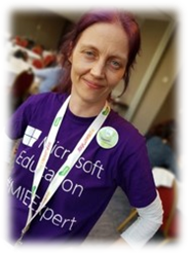 The Awards
Gold for the Learning Technology Team of the Year! 2020
The Grimsby Institute of Further and Higher Education's Innovate team also won Gold for the Learning Technology Team of the Year!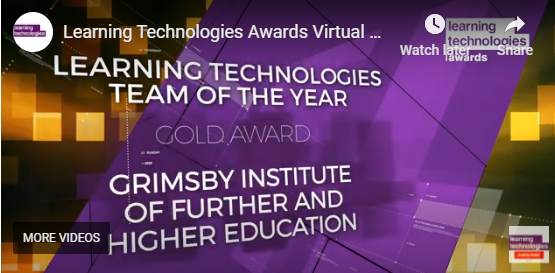 'Level Up' Staff Development​ AOC Beacon Award winner 2017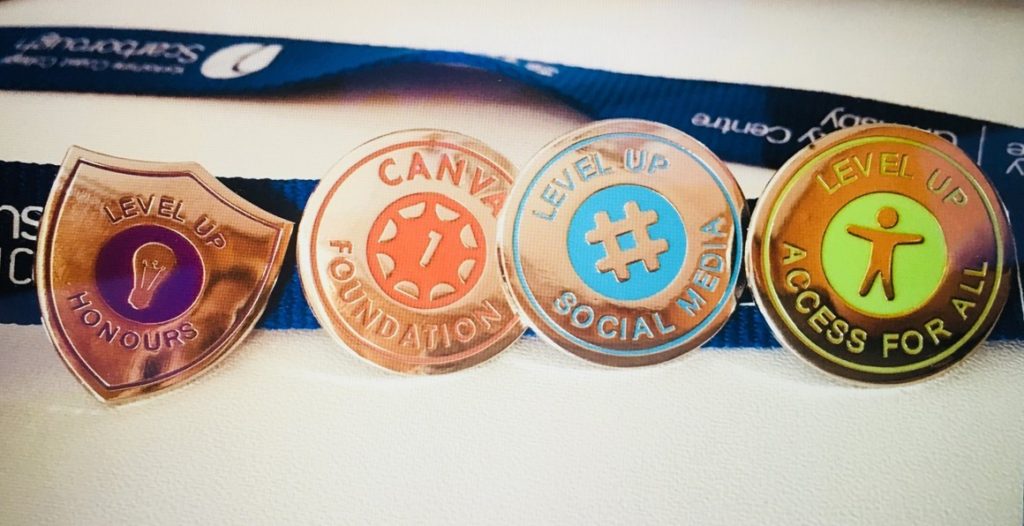 TEF Silver
OfSted Outstanding
Canvas Impact Award
LT Organisation of the year (Gold)
Blended Learning Impact Award 2019
Microsoft Showcase College
AoC Beacon Award for Staff Development
Student Digital Champion of the Year